Since 2004 Watoto Kenya Onlus supports social and cultural development of children and adolescents from Makobeni (Langobaya area, Kilifi County), a rural area in Kenya.
Our goals are education, capacity building, training, social assistance and job creation.
VISION
New generation in a rural area of Kenya free from ignorance and poverty.
MISSION
Give assistance, education and capacity building,
promoting social development and job creation.
VALUES
Solidarity, respect, partnership and change.
OBIETTIVI PER LO SVILUPPO
Dignity Kit: funded by "8×1000 Waldensian Church" – 2023 project
Direct Beneficiaries:
800 girls receive dignity kits
1000 girls between 11 and 18 sensitized and informed
1,000 young people aged between 11 and 18 sensitized and informed
Indirect Beneficiaries:
2000 sensitized and informed families
5,000 people informed about the project and gender issues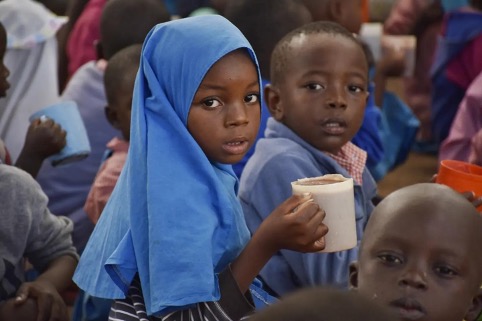 BREAKFAST FOR EVERYONE
Following the recommendation of the head of the province's Education Department, with the 2023 school year we integrated the Food Program with support for 18 kindergartens for a total of around 1,400 children.
The program includes the distribution of "porridge" as breakfast.
From the quarterly report of the Department it is underlined that: